Katie lived in Italy just outside of Florence in a county home from 1979 until 1985. She toured internationally with Carlos Traffic, was advised and studied with Dario Fo, studied with German modern dance expert Trout Faggioni and created her company Groupo. Groupo was picked up by Dance Umbrella and several other organisations in the early 80's when Europe was celebrating in their theatres and festival circuits a renewal of appreciation for dance and choreography. She created one hour pieces based on her theatre, music and dance backgrounds using what she had learnt from theatre directors and musicians she collaborated with. She created her own sound tracks with Maurizio de la Navi in his basement studio with reel to reel tape and designed her own lights. The pieces she created appeared improvised but were tightly set in time. She was able to achieve this live illusion in how she designed the music in relationship to the the shifting bodies, object and images in her pieces.
Groupo pieces were designed around a concept, theme and story devised by Katie Duck, ran one hour non stop alongside a reel to reel tape recorder with light designs placed for each venue. Each production combined objects, text (within the sound score) and choreography. The company toured productions while in the process of making new work. Tours included the Netherlands, Poland, Germany, Belgium, Italy, France, Austria and England in the early 1980 a period when dance festivals were being initiated all over Europe. The company was based in Florence Italy with access to countryside homes for intensive processes.
Katie developed a script for both the process and then the finale piece based on a concept, developed into a story line and devised with object – figure – choreography – music, text and light design. The performers were given themes for improvisations that Katie would place into time and space structures. The process was intensive allowing for periods when all the performers lived in the Tuscany countryside and finale periods in the studio of Trout Faggioni in Florence where finale touches were placed. The work was set in time to follow the music (reel to reel) score by Katie and Maurizio de la Navi out of a concept devised by Katie and an improvisation process with the performers.
Choreography, Concept, Music design, Light design – Katie Duck
One hour productions: Rutles, Orange Man, Brown eye green eye, Mind the gap
Dancer/Performers – Marie Angela Pespani, Laura Corsi, Virgilio Sieni,Alessandro Certini, Charlotte Zerbi, Kirstie Simpson, Frans Poelstra
Music:freelance sound designs – Katie Duck / sound engineer – Maurizio de la Navi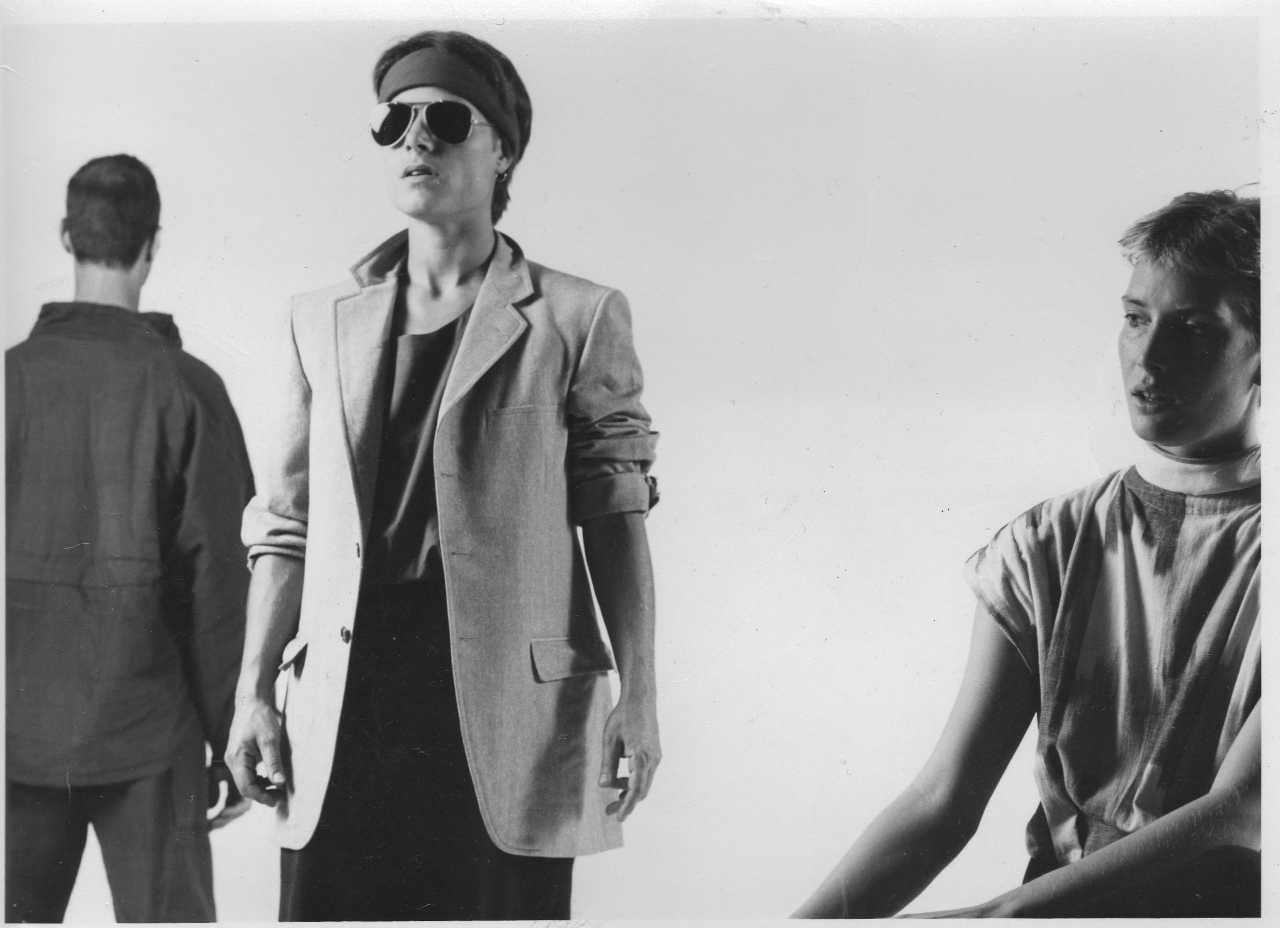 Link to photos of MAGPIE (the orange man) by Aneliese Wolf MAGPIE